DISCOVER AUTHENTIC IBERIAN CUISINE IN THE HEART OF QUEENS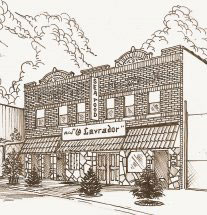 Since 1981 O Lavrador Restaurant and Bar has dazzled the neighborhood with authentic cuisine from Portugal and Spain. Our extensive menu features unforgettable seafood dishes, fresh fish, and traditional meat specialties to entice every palate.
"O Lavrador" is literally "The Farmer" in Portuguese. The farmer of that "garden planted by the sea" (as the poets referred to Portugal), cared for the land and dedicated his free time to fishing. With an Iberian flair, O Lavrador blends the best treasures of the sea and land, in traditional homemade flavors at affordable prices.
Delight your palate with one of our top sellers Paelha Marinheira, a savory seafood combination with lobster, clams, mussels shrimp, scallops and calamari in saffron rice. A must have is Chouriço Caseiro, our homemade Portuguese sausage flambéed tableside with aguardente (Portuguese grappa).
The full service bar is casual and relaxed. Enjoy signature appetizers and drinks, amidst a décor of hanging lanterns, a rustic wood canopy and exposed brick walls. The restaurant is elegant with a magnificent hand painted mural, hardwood floors and marble arches. We offer two party rooms for special events.
In true Portuguese and Spanish tradition, at O Lavrador, you are always welcome, the dishes are plentiful, the wines are distinct and the Iberian atmosphere is unique.